It's Official! Polygiene's ViralOff® effective on coronavirus!
Polygiene's ViralOff® proven effective against Coronavirus (SARS-CoV-2)
In the first test ever using the ISO method* on the SARS-CoV-2 virus on textiles, Polygiene ViralOff® was confirmed the first commercial textiles treatment in the world to reduce the virus by over 99% over two hours. While this comes as no surprise to us, it is still of enormous value to have a confirmation that the SARS-CoV-2 behaves the same as the other standard viruses tested in commercial contexts.
*ISO 18184:2019 Textiles — Determination of the antiviral activity of textile products (September 7, 2020. https://polygiene.com/polygiene-viraloff-proven-effective-against-sars-cov-2/)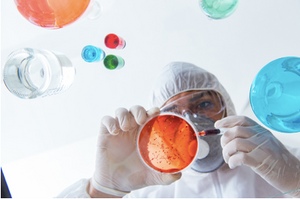 ANTI-SPLASH & WATER REPELLANT
ANTI-SPLASH & WATER REPELLANT
AIRGILL CANADA
AIRGILL Face Masks with award-winning & Eco-Friendly Swedish Technology🇸🇪
Polygiene's ViralOff® Textile Treatment Technology reduces bacteria and viruses by 99% within two hours.
The masks are also treated with Odour Crunch® technology, which eliminates any bad odours - making it economical and eco-friendly as you can wear more and wash less, saving you time, energy, and water. 🌍
UNION CNS
AIRGILL's Manufacturing Company, UNION CNS is an official Polygiene distributing agent located in South Korea.

Testimonials
★★★★★

"Outstanding in every respect!"

(LaBelleCarole, Etsy Customer)
★★★★★

"They are lightweight and breathable, really soft, comfortable, a perfect fit for my face, and work well for my whole family"

(Miran, Etsy Customer)